If you were born and raised in an industrialized nation (like the U.S.A.), then squatting was probably something you did as a child.  As soon as you became school age, you rarely squatted again.  In other countries around the world, squatting is a normal part of daily life.  In countries such as India and in many Asian countries, it is common to see very aged individuals who are still perfectly capable and comfortable in a full squatting position.  When was the last time you saw a 75 year old man in a full squat?  (A full squat will vary from person to person, but typically your hips are well below your knees and your thighs are past a parallel position.)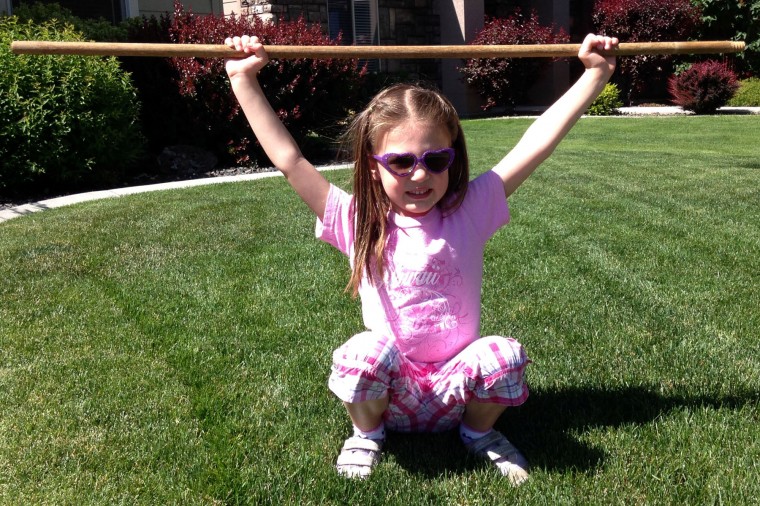 Here are 7 reasons why we should continue squatting as a lifelong pursuit:
1. Maintain Lower Extremity Strength: The squat activates nearly all of the muscles in the lower leg. It is particularly effective at activating the muscles in the legs referred to as the posterior chain, which includes the hamstrings, the glutes (or buttock muscles), and the hip adductors (or the groin muscles). It also activates the calves, the stabilizing muscles in the ankles, the quadriceps, as well as the core (the abdominals and lumbar extensor muscles). In short, the squat works just about every muscle in the trunk down toward the legs. These muscles are critical for all functional mobility related movements, including walking; getting up from a chair or a toilet; or picking up someone or something.
2. Maintain Lower Extremity Range of Motion (ROM): Moving into a full squat position takes quite a bit of flexibility. Most children have no problem squatting. As we age, we tend to become less flexible which is primarily due to non-use. Physiologically, muscles, tendons, and ligaments lose some elasticity and can become stiff. The squat requires good hip mobility, knee mobility, lumbar and pelvic mobility as well as ankle mobility. It requires adequate muscle length and joint range of motion in all of the major joints of the lower leg and all of the major muscles of the lower limb.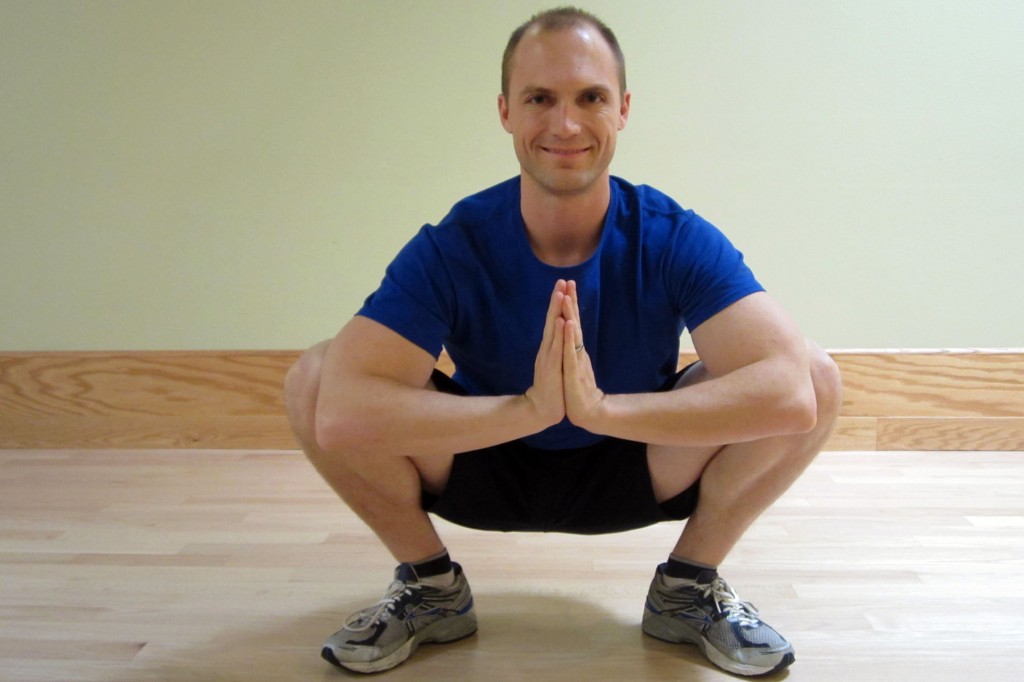 3. Maintain Bone Density: Squatting activates the major muscles of the lower limb and trunk. The pull of the muscle against the bone stimulates the bone to grow and improve its density. Squatting is also a weight-bearing exercise meaning it is against gravity. If you add any type of resistance, then that load to the bone once again stimulates bone growth. Squatting is a fundamental movement to prevent osteoporosis.
4. Maintain Balance: Squatting activates the lower leg muscles. Adequate lower leg and trunk strength is a critical component to balance. It also activates the somatosensory system. This is the integration of the neurological system (including the brain and nerves throughout the body) with the musculoskeletal system. This includes all the touch and movement nerve receptors in the muscles, tendons, and joints. (Please refer to How Do I Improve Balance? (Part I) and How Do I Improve Balance? Part II.)
5. Aids in Digestion: Many people in "civilized nations" might not know this little known fact, but incidences of constipation have increased since the advent of the toilet. This is because people are no longer squatting in the woods, over a hole, or some form of plumbing. The body's colon has three major parts: the ascending, transvers, and descending colon. When you are in a full squat, the thighs put pressure on the ascending and descending colon, which stimulates the smooth muscles to move (this is known as peristalsis). When in the full squat position, the rectum (which is a short, muscular tube which forms the lowest portion of the large intestine and connects it to the anus) is allowed to straighten and unkink. Feces collects in the rectum until pressure on the rectal walls causes nerve impulses to pass to the brain. The brain sends messages to the voluntary muscles in the anus to relax, which permits expulsion. If you are experiencing constipation, take a walk and then spend time relaxing in a full squat position.
6. Prevents Osteoarthritis: There are many potential causes, like trauma or infection, for osteoarthritis. Trauma can be from a one-time accident or due to accumulated trauma or over-use syndrome. Just as common as over-use causing osteoarthritis is under-use. A joint cannot remain healthy if it does not move through its full available range of motion (ROM) on a regular basis. If you never move into a full squat, then you likely never take your knees or hips through their full ROM. According to osteoarthritis statistics, countries in which people still rest and spend extended time in a full squat have the lowest incidences of osteoarthritis. Squatting does not cause arthritis; it actually protects the body from it.
7. Fundamental to All Mobility: Maintaining your ability to squat, and (more importantly), come up from a squat is vital. Your ability to do so is critical to your ability to function independently. In my experience of working with seniors, there are two main reasons why a person will need additional care and support: 1. The person can no longer safely get from point A to point B (this usually involves walking). 2. The person is no longer able to stand up from a sitting position. This means he/she cannot get up and down from a chair, a toilet, or even the bed. If you cannot perform these activities safely and independently, then you will need additional care. Typically, it is a major sign of failing health when an aged and infirmed person loses the ability to care for him or her due to weakness and other factors. (This statement is not directed at someone who has suffered a spinal cord injury or has some form of paralysis which affects his/her ability to utilize lower extremities.) The squat is a critical exercise to maintain mobility and function as we age.
Squatting is one of the first abilities we develop as a child, and it needs to be one of the last ones we lose as we age.  Your ability to perform a squat is fundamental to how you are able to function throughout your life.  Keep squatting!
If you have a question that you would like featured in an upcoming blog post, please email contact@thephysicaltherapyadvisor.com.