Many of us will be planning our yearly DIY (Do It Yourself) projects now that it's nearly summer time (in the U.S.).  I have a few minor landscaping projects that will be addressed this summer, too.  Whether it is an outside landscaping project, an indoor painting project, moving furniture around, and spring cleaning (don't forget the garage!), you are likely to be exercising different muscles and performing activities that you aren't used to.  It's easy to imagine the new paint color or a beautiful landscape design.  Now imagine crawling around on the floor because you can't stand up as your best laid plans are derailed by a bad episode of low back pain (LBP).  Not exactly the picture you were hoping for!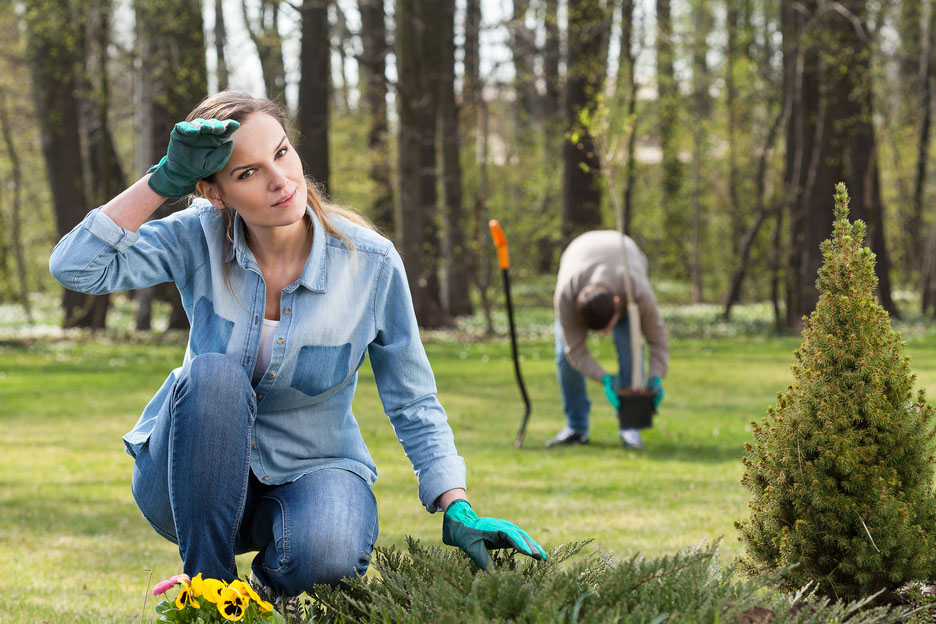 Whether you are an avid exercise enthusiast, runner, CrossFitter, weekend warrior or couch potato, you are likely to experience an episode of LBP despite being young or old.  LBP is estimated to affect nearly 80% of the U.S. population at one time or another, and it's one of the top reasons for physician visits.  Fortunately, most LBP is mechanical–meaning it's from a physical or structural cause not related to conditions such as cancer or infections.  The problem with this type of LBP is that it usually comes back.  People who have had an episode of mechanical LBP are 90% more likely to experience it again.
If you are going to be tackling those DIY projects and desire to still be standing upright at the end of the day, it's best to minimize your risk factors for experiencing LBP by being proactive!
5 Tips to Prevent Low Back Pain during DIY Projects:
1. Warm up.
Just like any other exercise and/or event, you should warm up first.  A good place to start is to perform standing back extensions and press-ups.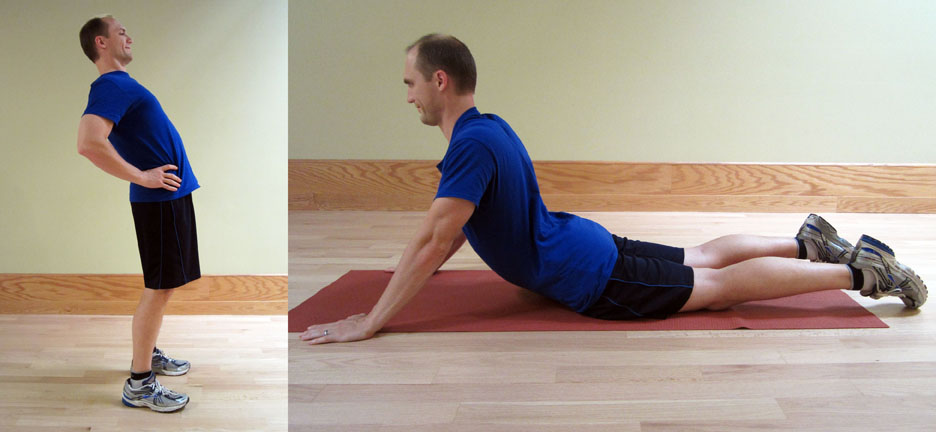 2. Loosen up.
So many of us sit too much!  This causes tightness in the hip flexors and hamstrings.  Try stretching your hip flexors and hamstrings.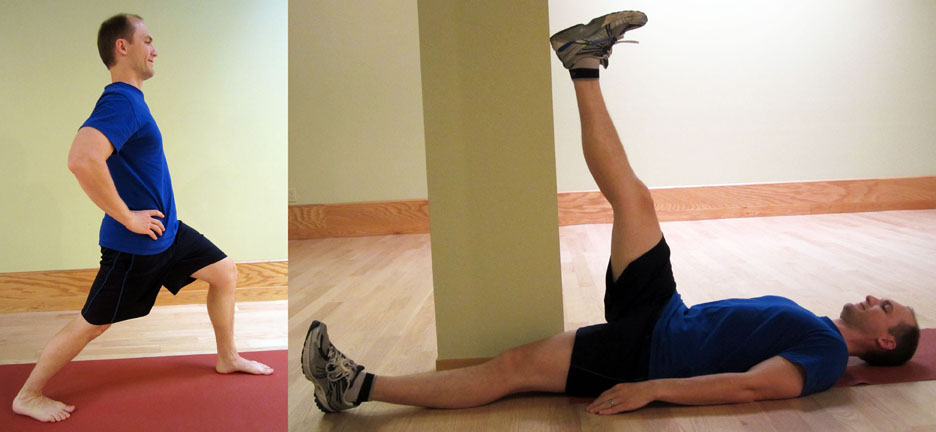 3. Limit the amount of time spent in one position (including sitting).
Don't sit or bend over for a prolonged period of time without at least standing up straight (and preferably, performing additional standing back extensions and press-ups as well as stretching your hip flexors and hamstrings).
If you are sitting, maintain proper posture.  Whenever possible, make sure that your knees stay below your hip level and that you are able to maintain your natural lumbar curve.  A great tool to help you with this is a lumbar roll.
4. Use common sense.
If you don't think you can comfortably lift something, be sure to ask someone for help.  Stay within your limits, and don't over estimate those limits!  Just because you could lift 100 lbs. in high school, it doesn't mean that you still can.  Use common sense and proper technique when lifting a heavy object or when performing repetitive lifting.
After taking a prolonged rest, be sure to spend a few minutes warming up and loosening up again.  Don't make the mistake of sitting down and resting during your lunch break, only to launch back into the project without making sure that your back is ready.  Take the extra time to be certain that your back is ready to start working again.
5. Preventing LBP is always best.
Once you have experienced an episode of LBP, you have a 90% chance of it reoccurring.  Be proactive!  Reoccurrence rates can be impacted and reduced!
Developing adequate strength in the lumbar extensor muscles and core musculature is the primary way to prevent initial episodes and to prevent reoccurring episodes of LBP.  Research clearly indicates that the right targeted exercises are the most effective way to manage LBP.
Stay tuned in during this upcoming month as I introduce you to my new complete self-treatment package, Treating Low Back Pain during Exercise and Athletics.  I have designed a complete guide and system to help runners, CrossFitters, exercise enthusiasts, and weekend warriors just like you (and me) prevent, treat, and manage LBP so that you don't have to waste any training days because of ineffective treatment measures.  In the meantime, be sure to check out my FREE resource, 10 Minutes per Day Low Back Pain Prevention Guide.  Download the .pdf file, which is full of photos and exercise instructions, to get started!
For additional information on LBP, please refer to the following:
Which DIY (Do It Yourself) project do you hope to accomplish this upcoming summer?  Please share below.
Be sure to join our growing community on Facebook by liking The Physical Therapy Advisor!  If you have a question that you would like featured in an upcoming blog post, please e-mail contact@thephysicaltherapyadvisor.com.
Disclaimer:  The Physical Therapy Advisor blog is for general informational purposes only and does not constitute the practice of medicine or other professional health care services, including the giving of medical advice. No health care provider/patient relationship is formed.  The use of information on this blog or materials linked from this blog is at your own risk.  The content of this blog is not intended to be a substitute for professional medical advice, diagnosis, or treatment.  Do not disregard, or delay in obtaining, medical advice for any medical condition you may have.  Please seek the assistance of your health care professionals for any such conditions.