The human experience is a web of how we relate to our surroundings as a physical, social, mental, and spiritual being.  So it comes as no surprise when we recognize that a person's ability to overcome injury and illness isn't purely physical.  There are very strong psychological, social, and spiritual elements to it.  It's nearly impossible to separate the different aspects of our being or experience as a human.  The human body is a complicated.  To fully recover and heal from an injury or illness, all aspects of our being must be addressed at some level.  In Part 3 of the series, Why You Won't Heal, I address how and why physiological and social conditions can affect your healing.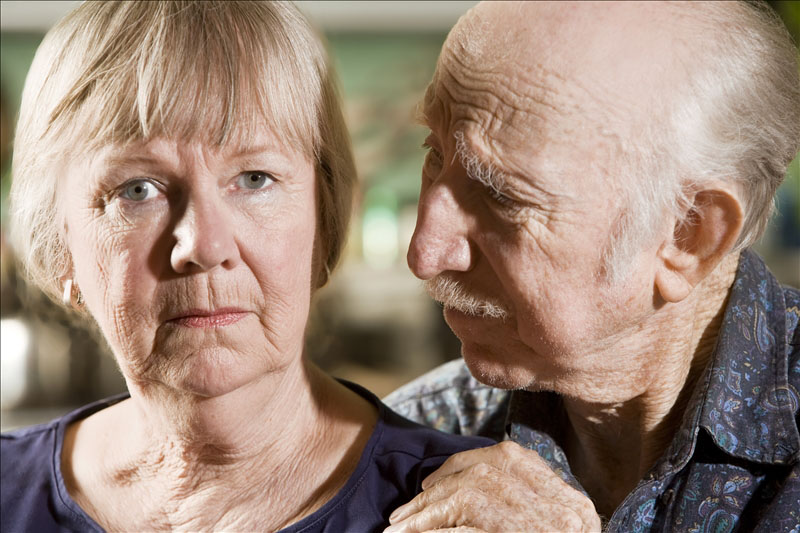 Your belief in your ability to heal and recover is a critical component to how you actually will heal and recover.  If you fully believe that you will make a recovery and return back to a pre-injury state, then you truly are more likely to do so.
So often I work with individuals who have fear associated with a full recovery.  A common example is someone who has severely injured his/her low back.  It's common to be overly fearful and afraid that the pain may return if you do the wrong thing.  Consequently, that person will not push his/her rehabilitation and recovery.  And therefore, he/she doesn't return to his/her prior baseline and will likely never fully recover physically as well as mentally and psychologically.
Because of this large barrier to recovery, most progressive back rehabilitation programs will address fear avoidance beliefs and the fear of disability from pain versus true musculoskeletal disability from injury.  The fear of re-injury is very powerful not only to the general population, but also for elite athletes.  Many elite athletes have failed to return to pre-injury glory because of fear and psychological dysfunction associated with his/her injury.
Other psychosocial issues that I have encountered include identity issues.  Many conditions become chronic because the condition and injury lingers for a long period of time.  As a person maneuvers through the health care system, this sick phenotype becomes ingrained in who the person is at a deeper psychological level.  The person forgets what life was like without the condition and now they become a person with that particular injury or illness.
Once a person takes on this type of deep routed feeling about who he/she is, it can be nearly impossible to actually heal from the condition as the condition is no longer only physical, but now psychological.  The condition and illness becomes part of his/her emotional psychological state and part of a new altered identity.  Subconsciously, this becomes an emotional and psychological paradox to recovery which affects the person physically as well.
Motivations also play a key role in a person's ultimate recovery.  Are there secondary gain issues?  If a person dislikes his/her job, maybe he/she isn't really motivated to return to work after a workers' compensation injury.  Is a person depressed about other issues in his/her life, so he/she isn't really that motivated to recover or improve?  All of these factors need to be addressed to insure optimal recovery.
However, it's important to keep in mind that a person's rehabilitation process can be highly variable even within those who are recovering from the same type of injury.  While most of my post rehabilitation clients have been able to move forward and live successful lives, there are other clients who took significantly longer to heal.
This is completely normal within a course of recovery.  Each person's physical ability to heal and recover is different.  Unfortunately, there are some who were never able to recover to any significant degree.  The lack of recovery is always routed in physical as well as psychosocial reasons.  The severity of an injury is not necessarily a predictor of who will or will not recover or how the injury may affect a person physiologically.
Although I am not a psychologist, it's my job as a physical therapist to help clients heal, recover, and/or adapt to injury or illness.  This includes addressing all aspects of the person's recovery not only from the physical perspective, but also from an emotional, social, psychological, and spiritual perspective.  My treatment primarily focuses on the physiological issue, but I'm always aware of the other aspects and needs within the recovery process.  I help and advise where I can and when needed, I recommended other trained medical professionals.
If you are struggling to heal and recover from an injury or illness (regardless of the severity), consider the possibility that part of your recovery must include the other aspects of who you are as a person.  It's common to include physiological, emotional, and spiritual support in your recovery.  (And I highly recommend it!)  We need to fully embrace ourselves and who we are (including our feelings and physical and psychological status) to insure that our bodies are operating at the highest level possible.  This type of self-awareness can be painful and difficult at times.  Don't feel you have to do it alone.  Seek professional help because options are available.  Don't give up on yourself!
Have you ever struggled to recover from an injury or illness?  How were you able to recover psychologically and emotionally?  Sharing your story can help others in their recovery process.  Please leave your comments below.
If you have a question that you would like featured in an upcoming blog post, please comment below or submit your question to contact@thePhysicalTherapyAdvisor.com.  Be sure to join our growing community on Facebook by liking The Physical Therapy Advisor!