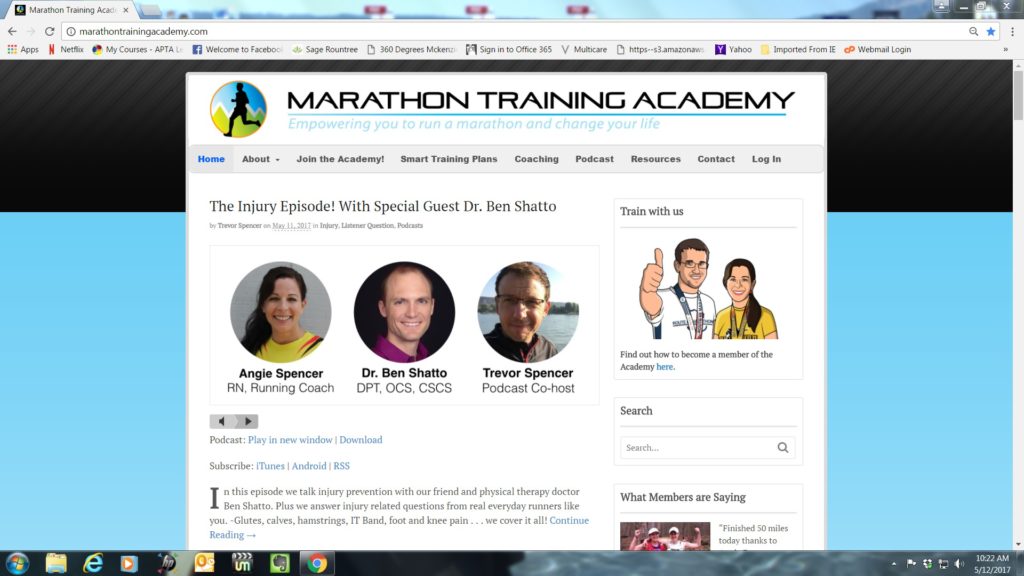 http://marathontrainingacademy.com/injury-episode
Marathon Training Academy
May 11, 2017
In this podcast interview with Angie Spencer (RN and Certified Running Coach) and Trevor Spencer (co-host of the Marathon Training Academy Podcast), we discuss the prevalence of running injuries, the top mistakes we see runners make, and answer injury related questions from runners.
In this episode we talk injury prevention with our friend and physical therapy doctor Ben Shatto. Plus we answer injury related questions from real everyday runners like you. Glutes, calves, hamstrings, IT Band, foot and knee pain . . . we cover it all! Listen to the podcast
Disclaimer: This blog post and podcast are not meant to replace the advice of your doctor/health care provider, or speak to the condition of one particular person but rather give general advice.