Did you know that an estimated $50 billion dollars is spent annually on back pain related issues?  It affects nearly 80% of the U.S. population at one time or another.  It's one of the top reasons for physician and physical therapy visits and one of the most common reasons for missed work days.  The best training plan in the world won't do us much good if we're unable to implement that plan due to pain and/or injury.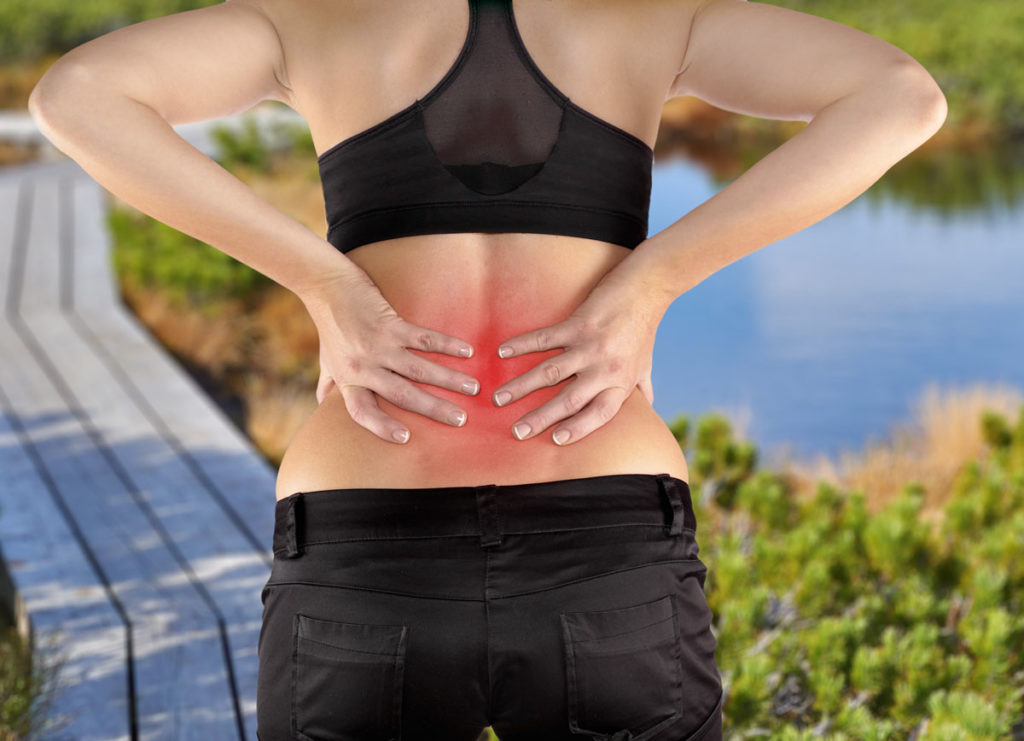 When reviewing research or anecdotal evidence online, there is no shortage of articles, blogs, and opinions regarding low back pain (LBP).  But what about a specific resource for the athlete, the weightlifter, the CrossFitter or the runner who is experiencing low back pain during exercise?  How does an athletic population know how to handle episodes of LBP?  What specifically can an athlete or active person do to avoid low back pain to lessen the risk of injury and lost training days?  Is there a specific step-by-step plan that really works?
The prevention and rehabilitation strategies outlined in my rehabilitation guide, Treating Low Back Pain during Exercise and Athletics, answer those questions.  You will learn how to safely self-treat your low back pain and helpful methods for a speedy recovery.  (Not to mention, possibly saving you time and money by avoiding a physician visit!)
The good news is that participating in sports, running, CrossFit, and weightlifting doesn't increase your risk of developing LBP.  On average, being in good health, physically fit, and active actually decreases your risk.
The Treating Low Back Pain (LBP) during Exercise and Athletics Video Package includes:
Treating Low Back Pain during Exercise and Athletics eBook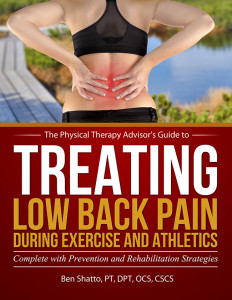 In this eBook, you'll learn why it is critically important to prevent the first episode of low back pain.  LBP has reoccurrence rates as high as 90%.  If you have already experienced an episode of LBP, you'll learn why exercise is an important component to long term management.  Most importantly, you will understand how to avoid pain and injury in order to take your training to the next level.  Topics include:
Specific strategies for LBP prevention.
How to address specific causes of LBP.
Best practices on how to prevent and self-treat when you experience an episode of LBP.
A step-by-step LBP rehabilitation guide complete with photos and detailed exercise descriptions.
How to implement prevention and rehabilitation strategies.
7-part Series of Instructional Videos
Nearly 60 minutes of actionable advice to prevent and treat LBP as it relates to active individuals, sports, and athletics.  An in-depth look at treating LBP with a 7-part series of instructional videos in which I address the following:
Potential Risk Factors for Lower Back Pain
What are the Core Muscles?
Prevention during Exercise (Part 1 and 2)
Initial Treatment
Further Treatment and Taping
Long Term Management Strategies and Final Recap
Want to peek inside the video content?  Watch now as I describe what really the "core" is and why it matters.
Preventing and Treating Overtraining Syndrome eBook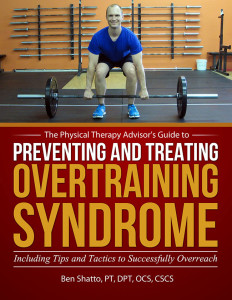 In this BONUS eBook, you'll learn how to recognize the risk factors and symptoms of Overtraining Syndrome (OTS).  You'll learn how to utilize prevention strategies to help you develop a personal training strategy that will allow you to push past your limits and prior plateau points in order to reach a state of what is known as overreaching (your body's ability to "supercompensate").  This will speed up your results, so that you can train harder and more effectively than ever before!  Topics include:
How to recognize the warning signs.
Specific strategies for OTS prevention.
How to self-treat OTS.
How to safely overreach.
A complete guide to Foam Roller Stretches and Mobilizations with photos and detailed exercise descriptions.
Is your low back hurting? Are you ready to take your training to a new level?  What are you waiting for?  Let's get started!