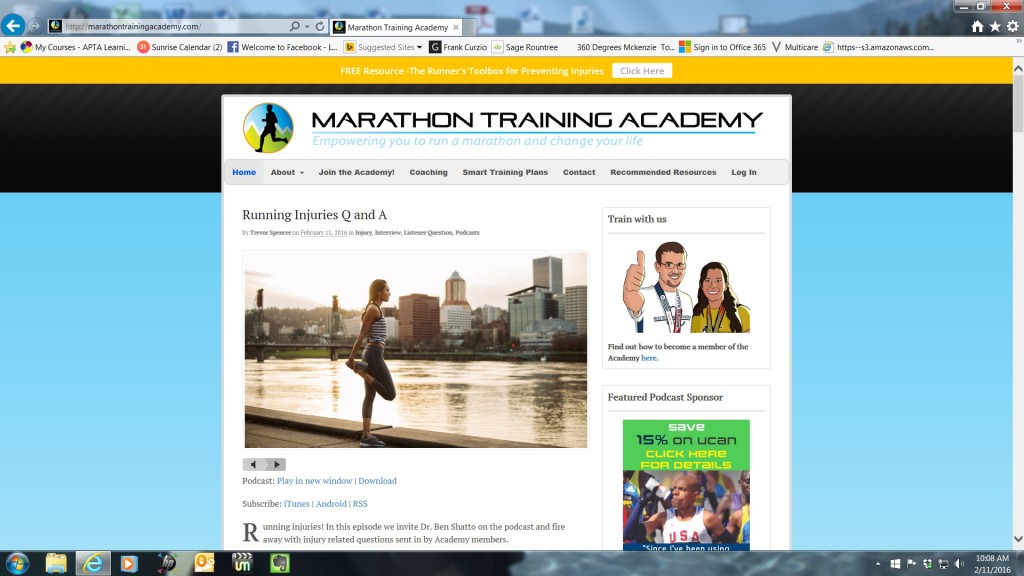 http://marathontrainingacademy.com/running-injuries
Marathon Training Academy
February 11, 2016
Do you want to meet your fitness goals? Avoiding injury is critical! In this podcast interview with Marathon Training Academy, I discuss common running injuries and self-treatment strategies.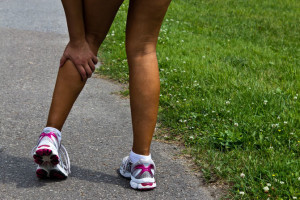 Running injuries! In this episode we invite Dr. Ben Shatto on the podcast and fire away with injury related questions sent in by Academy members.
You will learn when to self-treat an injury versus visiting a physical therapist, how to pick a PT, and great questions and answers about glutes, hamstrings, and muscle imbalances. Lots to love!  Listen to the podcast
Disclaimer: This blog post and podcast are not meant to replace the advice of your doctor/health care provider, or speak to the condition of one particular person but rather give general advice.