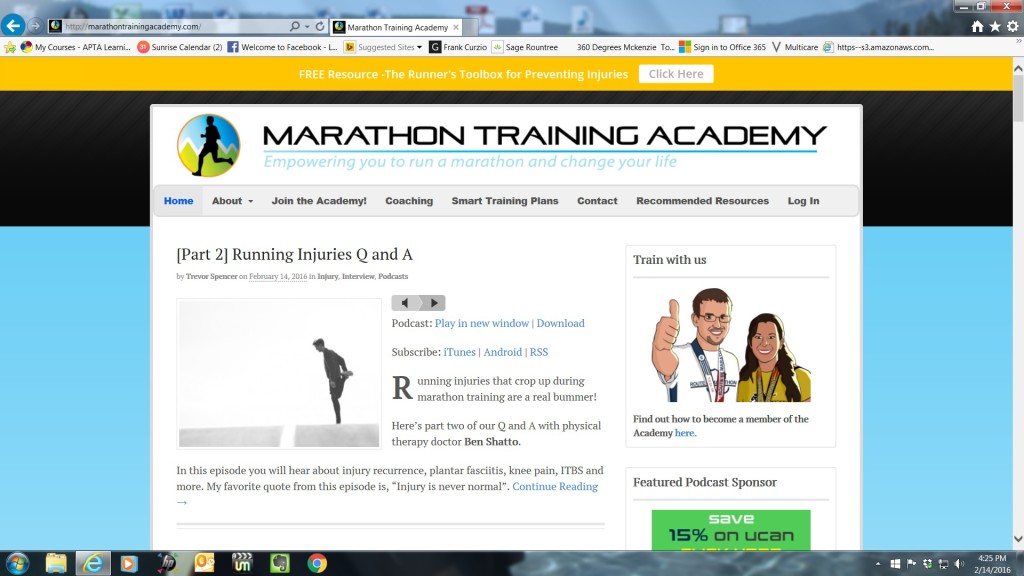 http://marathontrainingacademy.com/running-injuries2
Marathon Training Academy
February 14, 2016
Do you have a nagging stubborn injury? Recovery and injury prevention are critical and should be performed regularly so you don't miss valuable training time.  In Part 2 of this podcast interview with Marathon Training Academy, I discuss injury prevention and treatment for the most common running injuries.  For detailed written answers and web links for more in-depth prevention and self-treatment strategies, please refer to Q & A Running Injuries Show Notes.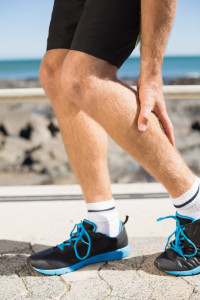 Running injuries that crop up during marathon training are a real bummer! Here's part two of our Q and A with physical therapy doctor Ben Shatto.
In this episode, you will hear about injury recurrence, plantar fasciitis, knee pain, ITBS, and more. My favorite quote from this episode is, "Injury is never normal." Listen to the podcast
Disclaimer: This blog post and podcast are not meant to replace the advice of your doctor/health care provider, or speak to the condition of one particular person but rather give general advice.